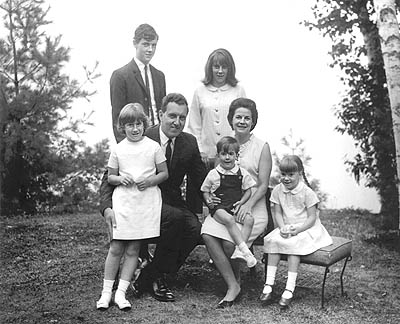 The Muskie family at Birchpoint, China Lake, Maine, circa 1964. Shown from left to right (front row) are Melinda, Ed, Ned, Jane, and Martha. In the back row are Steve and Ellen.

CONTENTS: Introduction - About the Foundation - The Founder
The Next Generation - Picture Scrapbook - Oliphant Cartoons
Remembrances - Links to Resources - Contact Us
Copyright ©2000, The Edmund S. Muskie Foundation. All Rights Reserved.